Ever wondered why there's a really fine line between really damn creepy, and super cute / cool when it comes to CGI creatures / characters? It's actually something that's hard-wired into our brains – something known as, the Uncanny Valley.
So we've probably all seen the Pokemon Detective trailer, and the new trend that's been zooming around the internet – Sonic the Hedgehog… the live action movie trailer. The first includes some SUPER CUTE FLUFFY POKEMON JUST DOING THEIR THING <3 <3 and the other includes a nightmare-fuelling specimen from outer space that makes all of our hairs stand on end.
Other than the glaringly obvious thing wrong with the existence of a Sonic movie (cough, cash cow, cough) there's also something wrong with Sonic himself. Something that many of us struggle to quite put our finger on…
This my friends, is where we settle right into the Uncanny Valley.
The uncanny valley is that sweet spot right between reality and clear unreality that it's really important for CGI artists to avoid. When you look at computer generated imagery, it needs to be glaringly obvious to the viewer – Is this real? Or is it not?
When you look at Pokemon Detective, it's pretty clear these are imaginary creatures – not a single thing about them screams human, and other than making them appear to sit within the setting of the movie, there's nothing humanoid or realistic about them. But now, let's take a look at Sonic…
What's making everyone cringe here is actually his humanoid features. Have you noticed how people online seem to be drawn to making comments about his teeth and eyes? It's because they're too humanoid – they fall straight into the uncanny valley trap.
We can also notice how this has easily been "fixed" by the internet at large – they've made it more cartoonised – thus breaking it out of the uncanny valley and straight back into what we immediately deem clearly unreal.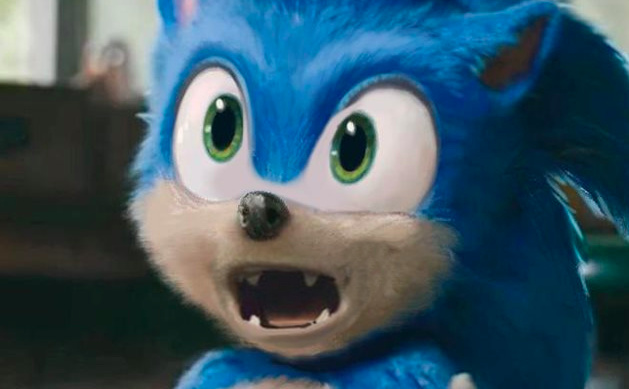 But why do we feel this way?
Skimming briefly through the theories on why we feel this sense of unease and what our brains are screaming as we process this:
THIS THING DISEASED OR WHAT? The more human an organism looks, the stronger the aversion to its defects -because defects indicate disease, and the probability of contracting disease increases with genetic similarity.
YOU'RE NOT FOOLING ANYONE! A creature stuck inside the uncanny valley is no longer judged by the standards of a creature being a creature, but is instead judged by the standards of a human, doing a terrible job at acting like a human.
YOU CONFUSE MY BRAIN. The creature with human and nonhuman traits undermine our sense of human identity by making a link between what it means to be human and nonhuman.
So now you know! It's all instincts, man.
So many other films have been guilty of such things in the past – making it's characters unlikable by putting them straight into that gap. It's why the internet went crazy about Will Smith being the genie in the new Aladdin film. The urgency of the teaser trailer needing to be released meant that the CGI artists clearly had not been given enough time to turn UP the realism – meaning it fell straight into that uncanny void that left us going… SOMETHIN' AIN'T RIGHT HERE.
So there you have it! This is why we feel such an aversion to Sonic and it's left the world going NOPE. NOPE. NOPE. at the idea of the Sonic Live Action Movie.